baby naming
I love being asked to bless a baby and to openly celebrate their name and their place within a family and the community. Each baby naming blessing reflects the values and beliefs of the family involved.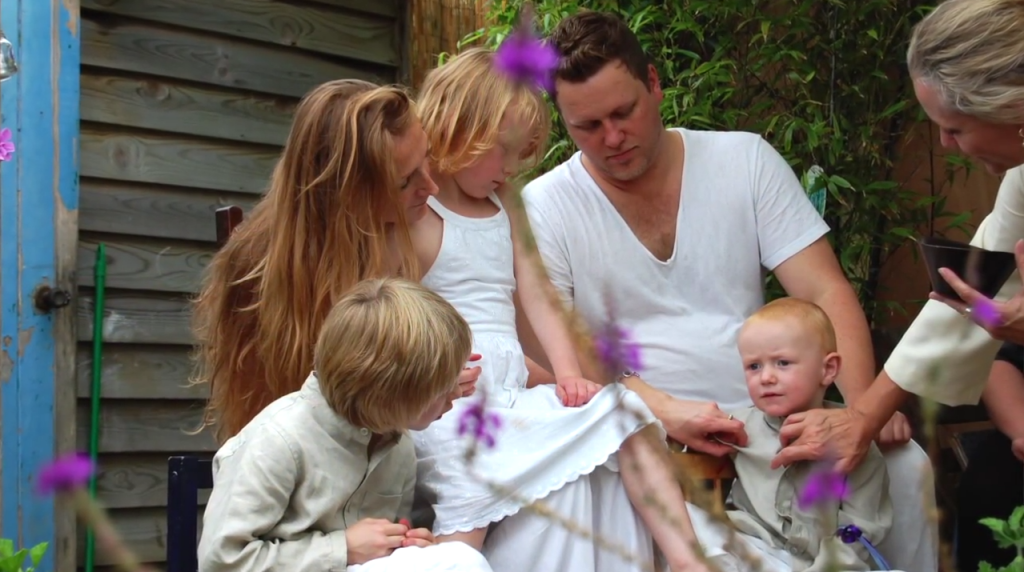 I write out a simple ceremony in consultation with the parents and incorporate into the ceremony things that have meaning for that particular family. These may be prayers, songs, poems, readings, dances, blessings and simple rituals that can include other members of the family, siblings and mentors. These ceremonies can be held outdoors in nature, in your garden or in your home or inside a building that you can hire for the occasion. The ceremony usually lasts for about 1/2 hour.
My fee of £250 includes an initial meeting with you and your baby or children, who are to be blessed. At this meeting, we will explore your family values and your beliefs and what things have meaning for you as a family. The fee also includes the writing up of the ceremony and being the celebrant on the day. Outside of my immediate vicinity, travel time and costs will be added accordingly.